Panther News & Announcements
3 hours ago
Welcome to Davis!

Reaching Every Learner... Whatever it takes!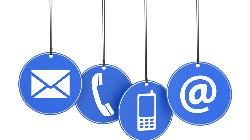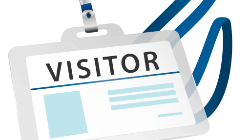 Chili & Bingo Night Cancelled

Due to a lack of interest and the prediction of inclement weather, the Chili & Bingo Night that was scheduled for this Friday has been cancelled. Any RSVP money that was turned in will be returned. The Davis PTO is currently working on another family event and information will be sent home once it is available. If you have any questions or concerns please feel free to contact the Davis office.

Class Pictures

Class Pictures will be taken March 2nd. Save the Dates and order forms will be sent home with students shortly.

PAWS Testing

3rd, 4th, 5th, and 6th Grades will be taking the PAWS exams in March. It's important for students to get a good nights sleep, eat a healthy breakfast, and be at school during the testing times. More details and specific dates will be coming home soon!

Please remember to dress for the weather!

Students should bring coats, gloves, and hats with them to accommodate the ever changing Wyoming weather! Per district policy, students will go outside for recess unless the wind chill drops below zero or the principal deems conditions to be unsafe.

Kindergarten Registration
Davis Kindergarten Registration will take place on April 10th, 11th, and 12th from 7:00-4:00. Parents will need to come into the Davis office with proof of address, birth certificate, any legal guardianship papers, and current immunization records. Acceptable forms of proof of address include light/gas bills and lease agreements. Registration is completed online and kindergarten screening times will be scheduled. Screening will take place May 1st & 2nd.

17-18 Registration &

Address Verification

Registration and Address verification for the 2017-2018 School Year will take place from April 10th - April 21st. Parents will need to complete online registration for their student and bring in a current proof of address to the Davis office. Acceptable forms of proof of address include light/gas bills and lease agreements. More information will sent home as registration approaches.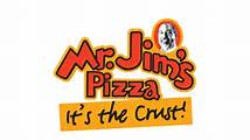 PRINCIPAL'S PAGE
13 days ago
WELCOME TO THE 2016-2017 SCHOOL YEAR.



Dear Davis Parents,
It is with great honor that I am spending another year as Principal for Davis Elementary. I have been in education for 20 plus years as a teacher, instructional coach, and English Language Arts Coordinator. This will be my 8th year working as an administrator for LCSD #1. Please feel free to stop and visit with me any time. As an educator, I believe in high expectations for all, including students, staff, parents and myself. Please know I believe it is important to educate the whole child and to do so with respect and care and with high quality instruction.
Warmly,
Mary Beth Emmons