Panther News and Announcements
10 days ago
Davis Skate Night!!!
The Davis PTO will host a skate night at Roller City on 01/14/22 from 5pm-7pm.
The cost to skate is $5.00 and includes skate rental!
Meal deals are also available!
We hope to see you there!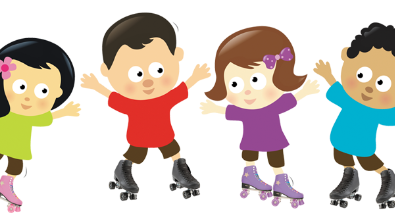 Davis Spirit Wear!
The Davis Spirit Wear Store is open and online. Click on the link below to order!
New Student Registration



Parents will need to bring in the following:
Student's Birth Certificate

Lease/Mortgage Document or Black Hills Energy bill




Student's Immunizations




504, IEP, allergy, or custody paperwork
Parents will also need to fill out an online application. Please call the Davis Office at 307-771-2600 to schedule a time to come in!


PANTHER PRIDE FRIDAYS!!



Show your Panther Pride on Fridays by wearing your Davis spirit wear or black and gold!
Attendance Letters



School District policy requires us to send home a letter when a student has missed 5, 10, 20, or 30 days of school. This letter is informational and will include a copy of your students attendance.

If there are any issues with your student's attendance Mrs. Emmons will contact you.

If you have any questions please feel free to call the Davis office.
ClassLink
Your student may access their ClassLink page by using the link below.
They will login in with their username and password. Their username is their student number. If they need a password reset please contact the school.

Example: 123456
Canvas Link



Your student may access their classroom Canvas page by using the link below.
They will login in with their email address and password. Their email address is their student number@laramie1.org. If they need a password reset please contact the school.

Example: 123456@students.laramie1.org
Mary Beth Emmons, Principal
Click on Davis Info on the top link above for online directions to the school.
Main Office: 307-771-2600
Email: davis@laramie1.org
6309 Yellowstone Road Cheyenne, WY 82009
PRINCIPAL'S PAGE & NEWSLETTERS
10 days ago
Welcome to the 2021-2022 School Year!



Davis School Profile



Davis is a beautiful two story elementary school (K-6) educating more than 350 students.
Students at Davis receive instruction in all of the core content areas as well as Art, Music, and Physical Education.
Davis is also home to one of the district's LIFE programs, which provides specialized individual instruction, maximized student learning, and a variety of educational opportunities for students with identified significant needs
The Davis staff is committed to providing every student with a guaranteed and viable curriculum.
All students at Davis Elementary are dedicated to modeling high expectations in the areas of social and academic performance.
The focus areas at Davis include; Multi-Tiered Support System, Classroom Instruction That Works, quality integration of technology in content areas, and Positive Behavior Intervention.
The Davis Mission is Reaching every learner, whatever it takes!

Parents/Guardians-one site to make payments on lunch accounts & fill out Free and Reduced meal applications.
Sorry, but there was nothing found. Please try different filters.